Do I Need Life Insurance?
May 10, 2021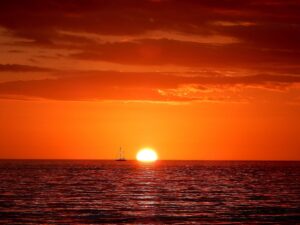 Do I Need Life Insurance?
The short answer, yes. You don't want to leave anyone in financial trouble when you pass away. More than likely there are other people besides yourself that depend on you and the money you bring home. Do you have a spouse? Children? A mortgage? Car payment? I know what you are thinking, I don't care if the bank gets their money back. Well unfortunately they care and whoever inherits your property, or is a cosigner on your loans, will be responsible for paying off your debts. Would they be scrambling to make ends meet to replace your income and now have an extra burden on top of grieving for the loss of a loved one? If the answer is yes, then you need life insurance.
But wait my workplace provides me with a life insurance policy! Well, that is awesome, but it is still worth the time to talk to a professional about what your coverage is and what your options are for additional protection because often what is offered through work does not provide adequate coverage. Your family will be responsible for your funeral, which can cost several thousand dollars; any debt that you have; along with every other regular payment that you contribute to now. This is a huge burden, especially if you don't have any sort of financial safety net in place, which many do not.
There are many different types of life insurance that an individual can choose from, and we are here to help you choose which policy will fit your unique wants and needs. In any type of life insurance, you will pay a premium that can be financed on a monthly, quarterly, semi-annually or annual basis. After giving your life agent a little bit of personal information, we can get started on handpicking the appropriate policy coverage.
The different types of coverage that we offer are Whole Life, Term Life, Long Term Care, and Disability Insurance.  All of these options have their own specific benefit and it comes down to what your specific needs and wants are. Click Here for a little bit more information on each of those types of coverages so that you have an idea of what they each offer you and what makes them different. If you have any questions or would like to receive a quote please do not hesitate to reach out to Pat Schlitt, who can be reached by phone (772) 567-1188 Ext. 127 or by email patrick@schlittservices.com.