Long Term Care Update
October 11, 2021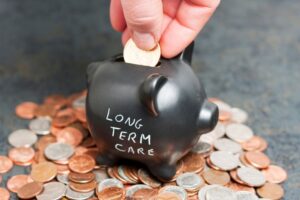 Long Term Care Update
Whether provided in a nursing home, assisted living facility, or inside the home, long-term care (LTC) services offer daily assistance for people with chronic-illness or disabilities. They help patients with various essential tasks, such as eating, bathing, and dressing as well as housekeeping, grocery shopping, and even money management.
Most employer-sponsored private and individual insurance plans don't cover long-term care services, nor does Medicare. And without a stand-alone LTC insurance policy, your annual out-of-pocket costs could range from $20,000 to over $100,000, depending on the type of care you need.
Without long-term care insurance, annual LTC cost in 2020 averaged $99,463 for care in a nursing home, $53,768 for homemaker services, $54,912 for a home health aide, $51,600 for assisted living facility, and $19,240 for adult day care.
LTC premiums vary by age, gender and the type of plan and carrier you choose. On average in 2021, a single 55-year-old male purchasing a $165,000 policy benefit will pay $950 per year, while a single 55-year-old female will pay $1,500 annually. Adding 10 years, a 65-year-old male will pay $1,700 per year for the policy, while a single female of the same age will pay $2,700.
According to the American Association for Long-Term Care Insurance, the ideal time to apply for LTC insurance is in your mid-50s. Don't wait until your health needs demand immediate long-term care. At that point, you probably won't qualify. Sign on when you're still in good health so you can lock in the discounts LTC plans extend to applicants in good health.