What Is Cyber Insurance, and Do I Need It?
August 11, 2020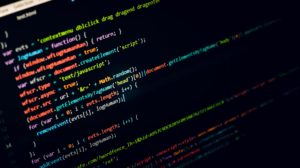 With the ever-increasing need in today's society to use technology in order to do business, the need for Cyber Insurance exists even if you don't do transactions with your customers online. And it's very important to understand that standard business insurance does not cover data breaches or almost any other loss involving data.
You may want to consider this coverage if you: accept credit card payments, have your clients' social security numbers, birth dates or other personal private information, and if you keep this information on your server or a cloud service.
Examples of cyber coverage currently available include:
Data breach coverage: It's important to note that if you have a data breach, there are laws that make it mandatory that you provide credit monitoring for all of your customers in the event of a breach. This coverage pays for expenses that result from a data breach. Covered expenses typically include notification of the victims, setting up a call center, credit monitoring and credit restoration services for the victims.
Social Engineering Deception coverage: For cases where any theft of money through unauthorized electronic transfer of funds from your bank, corporate credit cards, or any phishing or other social engineering attacks that results in the transfer of your funds to an unintended third party.
Cyber extortion coverage:  For cases where a hacker steals data from you and then locks down your system and tries to sell it back, or someone plants a virus in your system and demands payment to disable it.
Virus Liability: Pays in the cases where you are sued by someone who claims to have gotten a virus from your online system.
Content Liability: Covers liability lawsuits filed by people angered over something posted on your website or social media site.
Contact us today for more information.